HIGH CLASS PROCESS
The highest quality process provides the highest level of satisfaction.
Revolutionary idea

Excellent results

Achieving optimum goals

Expert personnel configuration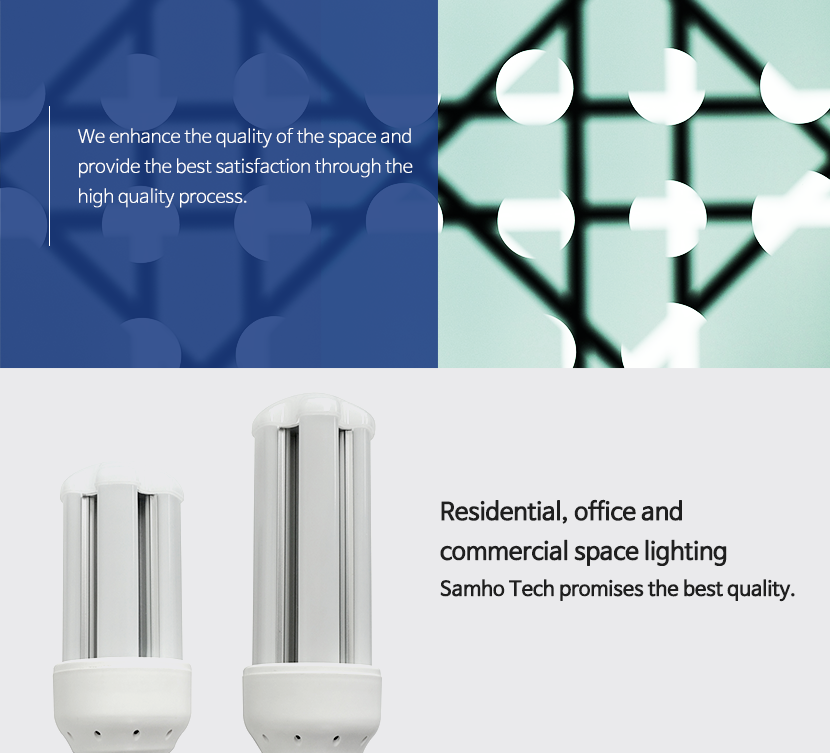 Samho Tech has secured SMPS technology, which is the core of LED lighting, with the export to Japan.
As Samho Tech brand launched LED lighting, we have entered into general LED lighting products.
We have established a lineup that can replace traditional lighting with high-efficiency,
long-life LED lighting products.
We are growing into a global LED lighting company by expanding our LED lighting business, which continues to pioneer Korea, Japan and other markets.